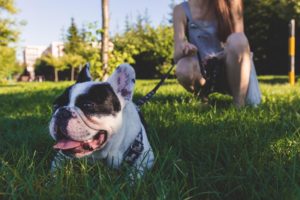 Here is a guest blog from Rufus Carter, offering some inspiring ideas about ways of earning money whilst in recovery. That being said I think there are some inspiring ideas for anybody who is looking to earn an extra bit of money or put their creative talents to good use. I would just like to say a massive thank you Rufus, I hope everyone enjoys what I found a thoroughly good read.
Everyone deserves a second chance, and this is the case for many addicts in recovery. It takes a great deal of strength to get sober and commit to a life of recovery. The process involves making amends for past wrongs, seeking forgiveness from others and yourself and getting back into a normal life while trying to fight the urge to use or drink again.
For many addicts, finding a normal life means getting back into the workforce. The right career for your new life might not land in your lap right away, but as you search for that next opportunity, you'll still need to make an income. Here are a few ways to make ends meet while you're in a job transition.
Pet Sitting
Pet sitting is an easy way for animal lovers to make money. You can set your own rates, select which types of animals you're willing to work with, work flexible hours, and choose whether to run a pet sitting service at home or make house calls. Clients might ask for drop-in services to feed their cats, a short dog walk during the middle of the day, doggy daycare, overnight care, or boarding.
There are many pet owners who don't have the time to walk their dogs frequently or who need a sitter while they travel, and they would prefer individualised care instead of a boarding facility. You can be the one that cares for their beloved pets while giving yourself the benefit of an animal's company. It's the next best thing to owning your own pet.
Driving
With ridesharing services like Uber and Lyft taking over as the modern taxicab, you can earn an income by driving passengers in your own car. But driving on your own time in your own car isn't only limited to ride-sharing anymore. With companies like Postmates and Doordash, you can make grocery and meal deliveries to customers' homes.
Being a delivery driver allows you the same perks as driving passengers, but without the safety concerns about having strangers in your car. You get to set your own hours and work as much as or as little as you want, but the downside is that you still have to pay for your own gas and car maintenance.
Selling on Etsy
If you're a crafty person or if you enjoy thrift shopping and turning those purchases around for a profit, an Etsy shop might be for you. Etsy is the biggest online marketplace for hocking handmade and vintage goods. The shop template and shopping cart are built into the site, and you can set up payments and invoicing through PayPal. Before you go into this, understand that it takes hard work to have a successful Etsy shop amidst all the competition. Your product and photos need to stand out, and you have to promote your work.
Teach Musical Instruments
Many of you are skilled musicians who might be struggling to get your EP out there or to get streams. And let's not kid ourselves about how much money those streaming services even pay the artists. However, musicians don't necessarily have to struggle to make a living. You can earn an income with your talents by teaching music lessons to kids. You don't even need a workspace to teach. Give instructions online through Skype, offer in-home lessons to your students or apply to teach for a music school.
While these gigs might not be long-term solutions, they can provide a fulfilling way to earn an income while you get back on the horse. Who knows? Maybe your Etsy shop will become a huge success and you'll be able to craft from home full-time. Maybe you'll have so many pet clients that you'll be able to open up your own doggy daycare facility. Maybe your list of music students will grow and you'll become the owner of a music school. Give your second chance a chance to flourish, and you'll be another step ahead in your recovery.
Thanks again Rufus. I would just like to put out there that if you feel like you may have a blog of interest for www.brighter-pathways.co.uk do get in touch at brighterpathwayz@gmail.com to see if you can get your blog posted.
Photo Credit: Pexels